COORDINATED BY THICH NHAT HANH/NORTH AMERICA SANGHA
Dear Friends:
As many of you may know, since 2012 Ven. Thich Nhat Hanh has been consistent in his defense of the well-being of the Rohingya people, who are Muslim, against discrimination and violence in an overwhelmingly Buddhist country, Myanmar.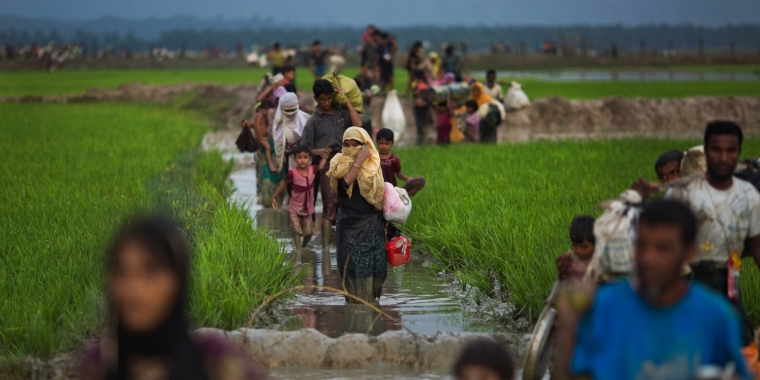 Since last fall, over 647,000 impoverished Rohingya refugees …. that's correct, over 647,000 in the course of only a few months…. have fled across the border into one of the most poor regions of neighboring Bangladesh, historically a country in great need itself.
Many practitioners in the Plum Village tradition have responded to this tragedy by addressing needs related to the health and well-being of the Rohingya people.  For example, members of Lakeside Buddha Sangha in Evanston have been in regular contact with the Rohingya community in nearby Chicago.  Its leaders have returned from visits to the refugee camps as recently as last December.  They have consistently reported that Doctors without Borders, also known as Medicines Sans Frontieres, is the most visible on-the-ground presence helping the refugee camps.  Over 146,000 refugees were treated by Doctors without Borders in late 2017, suffering from infant malnourishment, respiratory infections, diarrheal diseases, and diphtheria, primarily among children.  A great deal of emphasis has been placed on attempting to prevent the outbreak of disease, especially cholera. Our contacts returning from Bangladesh did not see much evidence of help from the Bangladeshi government, which is understandable when its limited resources are taken into account. Continue reading "Loving Response to the Rohingya Refugee Crisis"